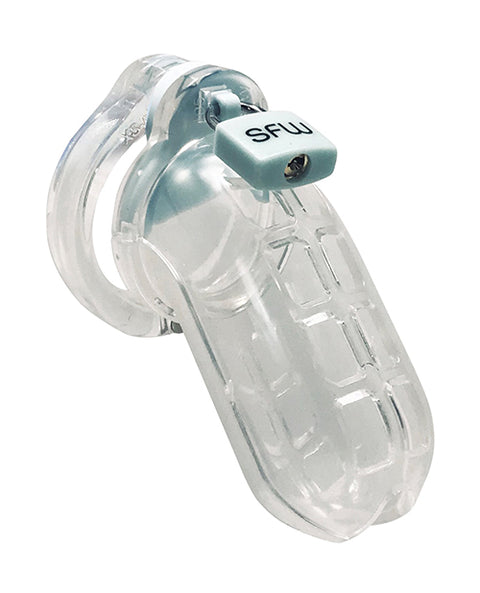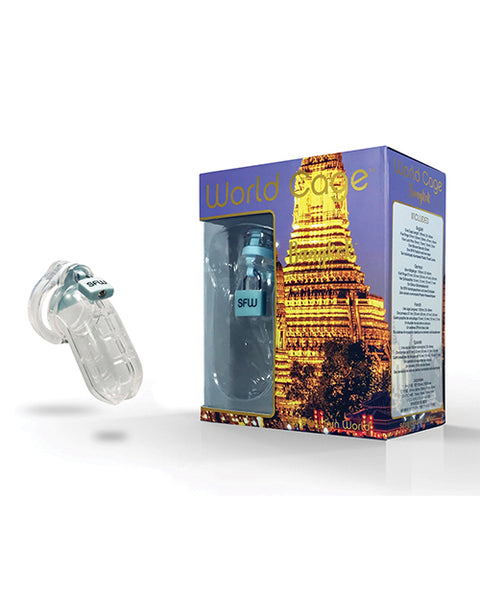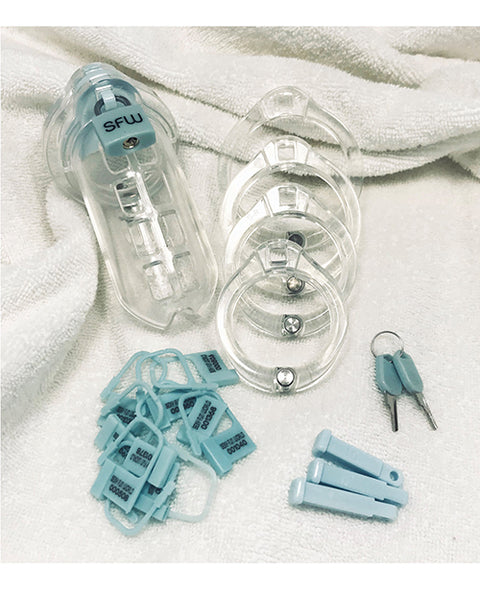 ElDorado
Bangkok Male Chastity Kit | World Cage
World Cage Bangkok - The best penis cage on the planet! SFW World Cage . Safe For Work, Safe for Wear, Safe From Wandering. What makes the World Cage cock cages different? Simple - Fewer parts. Easy to put on, easy to use. Comfortable - designed for long term wear. Body Safe - The only popular Male Chastity Device made from ABS plastic - BPA free. Secure - Innovative Silicone Security Shield anti-pullout accessory included. Vented for better hygiene. Easier to use at urinals - virtually no splash back for most men. Hinged rings for easier fitting. Larger Rings included - No need for expensive add-ons. Designed to fit - no lube needed for placement by most men. Lifetime Warranty .
INCLUDED: One Cage Length: 105mm | ID: 40mm. Five Rings: 57mm | 53mm | 50mm | 47mm | 43mm. Four Lock Pins 15mm | 13mm | 10mm | 7mm.
One Silicone Security Shield. One SFW Padlock and two keys Ten Individually Numbered Plastic Travel-Friendly Locks.