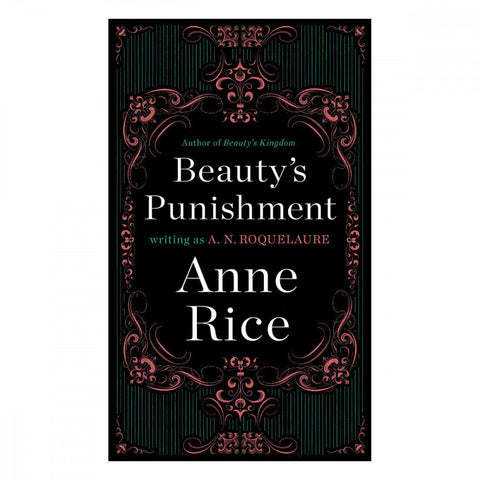 Entrenue
Beauty's Punishment (Vol. 2) | Anne Rice
This sequel to The Claiming of Sleeping Beauty, the first of Anne Rice's elegantly written volumes of erotica, continues her explicit, teasing exploration of the psychology of human desire.
Now Beauty, having indulged in a secret and forbidden infatuation with the rebellious slave Prince Tristan, is sent away from the Satyr icon-like world of the Castle. Sold at auction, she will soon experience the tantalizing punishments of "the village", as her education in love, cruelty, dominance, submission, and tenderness is turned over to the brazenly handsome Captain of the Guard.
Once again, Rice's fabulous tale of pleasure and pain dares to explore the most primal and well-hidden desires of the human heart.
This book exists as part of an enticing trilogy. Click to find out more about Volume 1 and Volume 3.