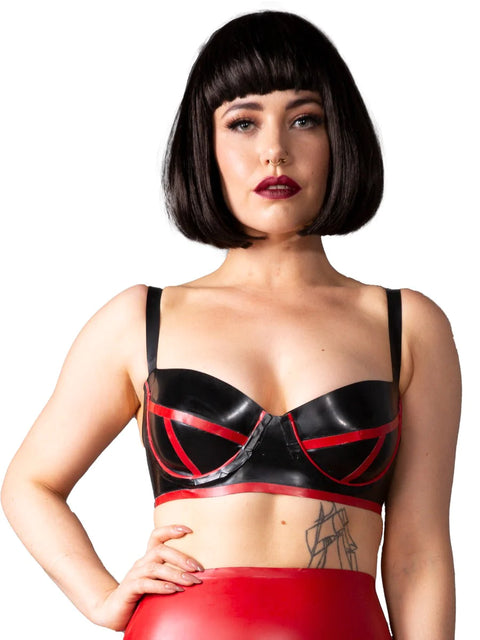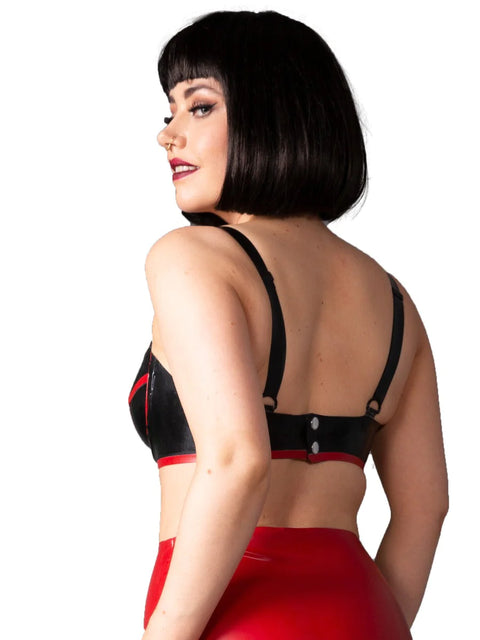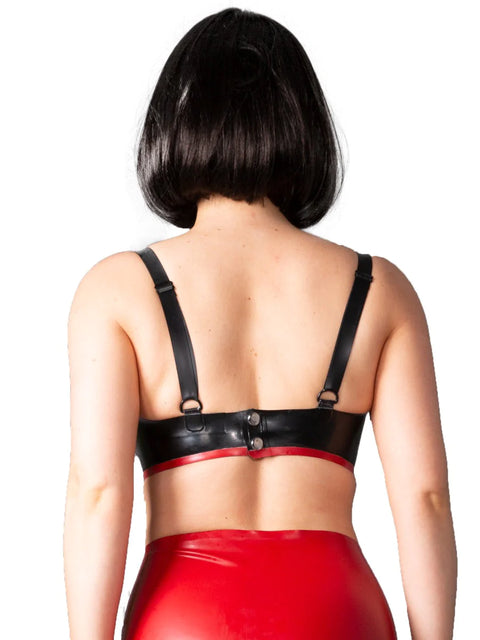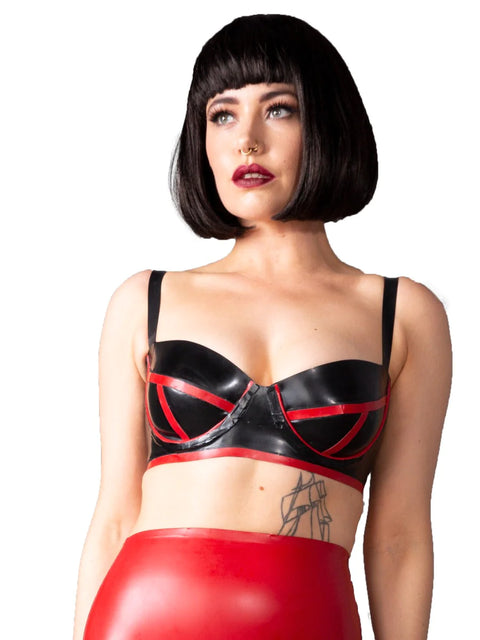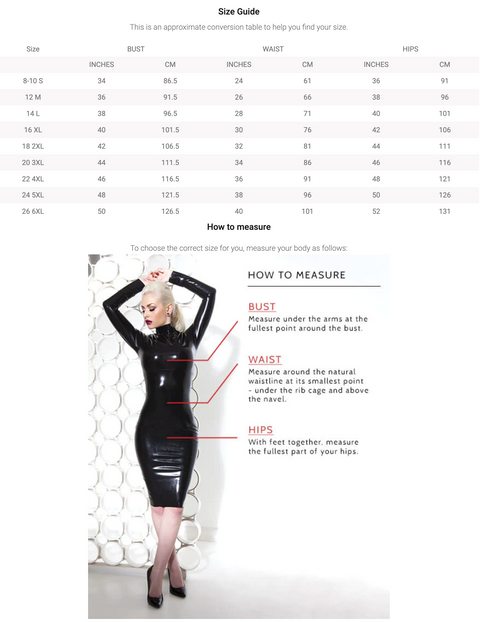 Honour Latex
Bordello Latex Bra in Black | Honour Latex
Turn up the heat in this sizzling Bordello Latex Bra in Black & Red with underwired cups, adjustable shoulder straps, press stud fastening back and contrast red trim. Looks great with latex panties or pencil skirt.
Gloves, knickers, shoes and stockings not included.
Please Note: All rubber items are supplied unpolished and dusted (with talc) to preserve the material to the highest standards and to allow customers to choose their finish. To polish any item (as in the image) Use silicone spray or liquid polish, available in our accessories section.