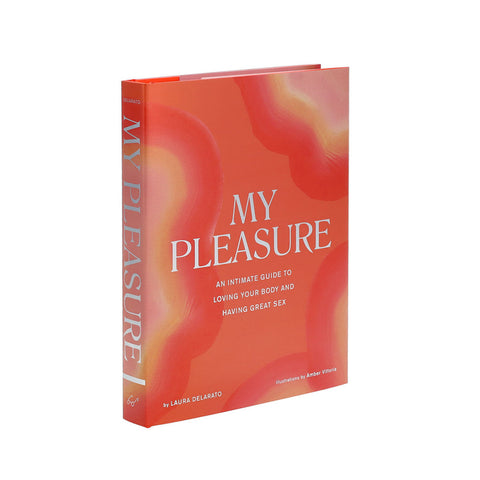 Entrenue
My Pleasure | Laura Delarato
Practice pleasure as a form of self-care with this empowering, accessible, and inclusive guide to loving your body and your sex life. 
This sumptuously illustrated guide will empower you to explore your body and cultivate a satisfying sex life no matter your relationship status. In these pages, body image advocate and sexual wellness expert Laura Delarato teaches that sexual pleasure is an essential form of self-care, and it begins with loving your body and yourself.
With a no-holds-barred approach, this engaging bedside book tackles everything from self-confidence to solo play and partner play, including: 
How to quiet your inner circle and embrace your body as it is
How to take amazing nudes
What sex toy is best for you and your body
How to experiment with different forms of kink
How to set boundaries in any situationship
Brimming with practical tips, sensual activities, and lush visuals throughout, My Pleasure is a must-have handbook for anyone who seeks a self-determined, pleasure-filled life. 
This book is inclusive to people of all genders, sexualities, abilities, and socioeconomic backgrounds, because everyone deserves self-love.