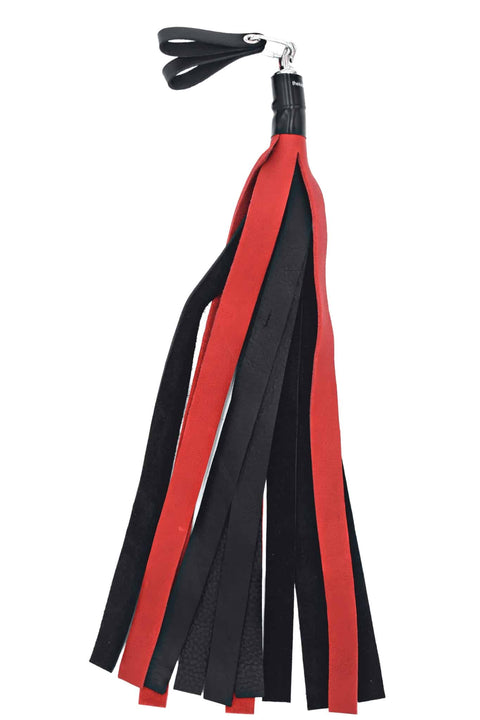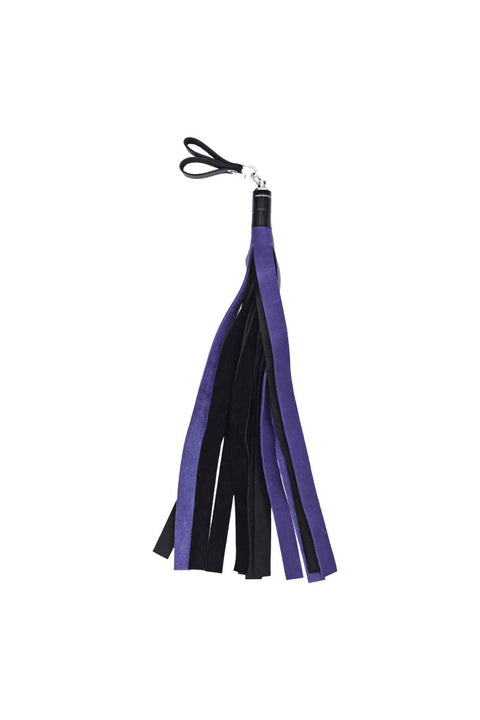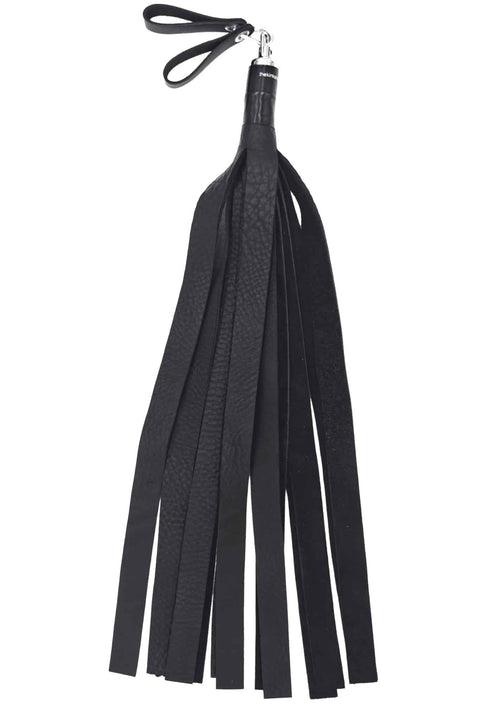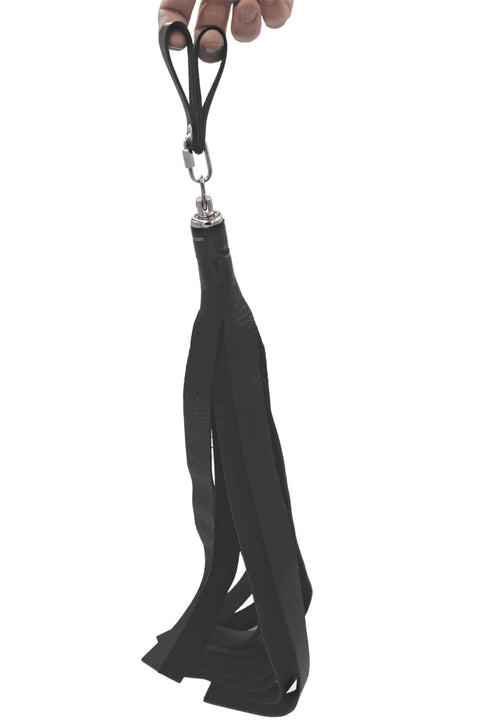 joytrust
Copy of Bull Hide Flogger 1" Falls
Fine Quality Bull Hide Leather
Quarter inch falls
Swivel attached
2 Finger Loops
Available in 3 colors
Standard Style: All Bull Hide Leather Falls
Handcrafted in the USA
These Bull Hide leather floggers come in 3 different colors (Red, Purple and Black) and is in the standard style, meaning all of the falls are bull hide leather.
The 1 inch falls make a thuddy sensation and doesn't sting as much as a fall that is thinner. If you are into thuddy impact, this is your flogger!
The Swivel Flogger with finger loops was created, to allow you to put less energy into swinging the flogger, but produce more force and accuracy on impact.  The Swivel flogger gives you the control you need without exhausting yourself in the process. This flogger is perfect for doing "figure 8s" with little effort. This design is great for long scenes.
All falls are 20 inches long with 10-14 falls. The overall length is 26 inches.