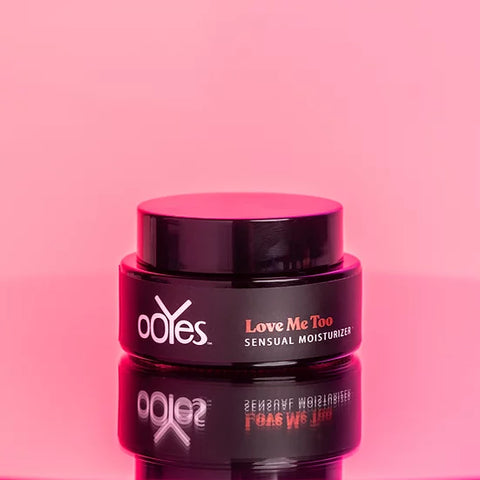 ooyes
Love Me Too | oOyes
Love Me too
Sensual Moisturizer
Contains: Cannabinoid-rich BeeFused Honey, wax and propolis + Terpenes
Size: Net WT .7 oz / 20 gram e
A moisturizer for your other lips…this sensual formula combines cannabinoid-rich BeeFuse honey, wax and propolis, premium oils, and 7 healing herbs that melt into your skin to keep you feeling oO so supple and fresh. 
Carve a little extra time and get lost in this one! Great for self-pleasure as well.
•    Contains Cannabigerol (CBG) and Cannabinoid-Rich BeeFused Honey
•    Gluten Free and Never Tested on Animals 
•    Independently Lab Tested 
•    UV Glass Jar Protects Cannabinoids
 MCT Oil, Coconut Oil, Palm Oil, Olive Oil, BeeFused Honey, Beeswax, Propolis, Herbal Extract Blend (Eucalyptus, Calendula, Lavender, Arnica, Rosemary, Sage, Pepper, Frankincense), Vitamin E Tocopherol.