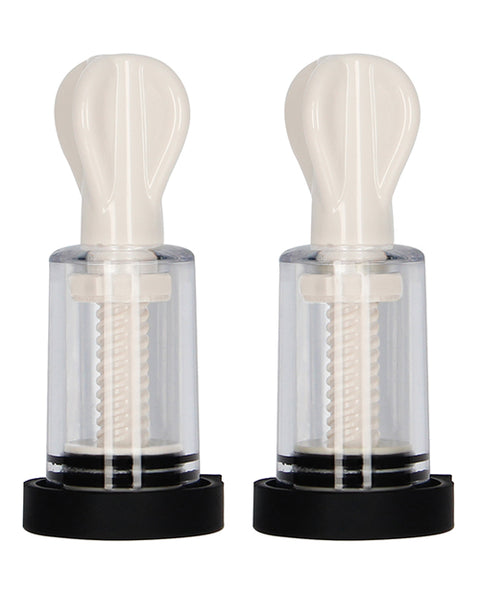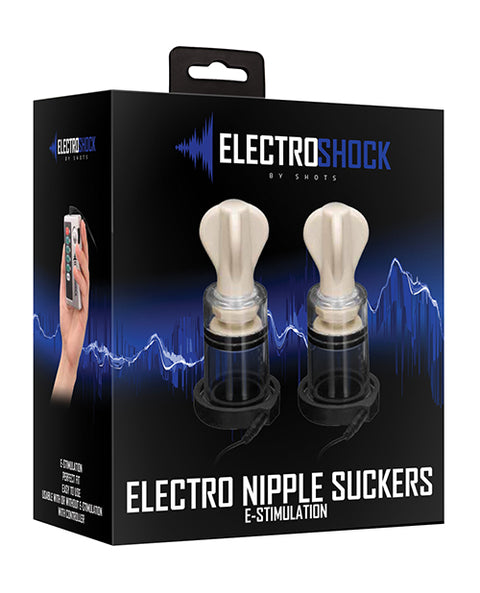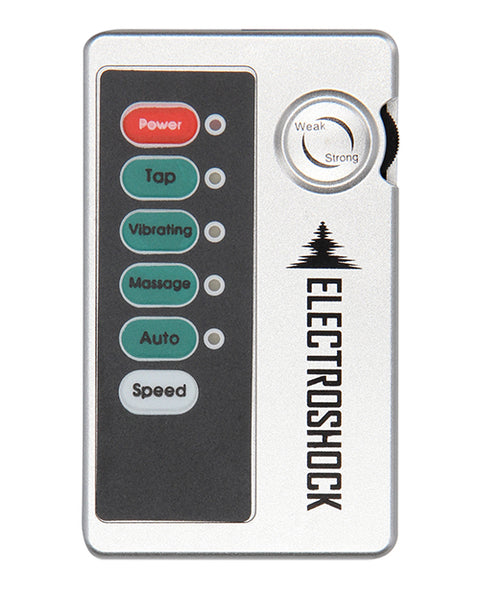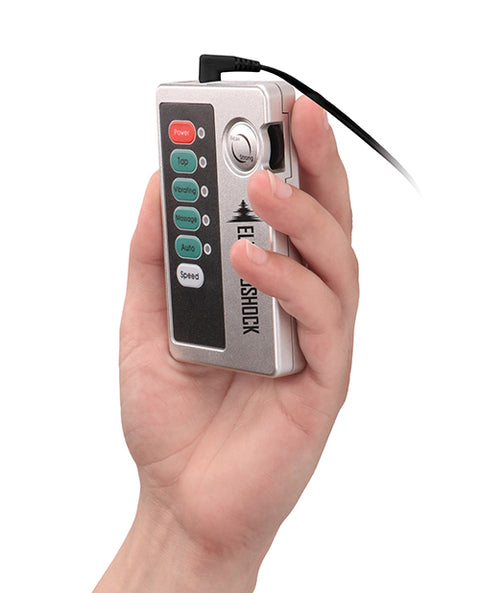 ElDorado
Electro Nipple Suckers | Electroshock
Combine the arousal and pleasure these nipple enhancers create whilst massaging or cupping the breasts and stimulating them additionally with electricity!
These ELECTRO SHOCK NIPPLE TWISTERS work simply while being highly effective! Just place the silicone suction cups over the nipples and twist the handles manually to attach the cups. Connect the Twisters with the cables to the included remote control and you can vary the intensity of the pulsation from a soft tingle to a hard throbbing sensation! 
The ELECTRO SHOCK NIPPLE TWISTERS are made of solid high-grade ABS, are executed in a white/transparent colour and come as a pair.
The set measures 11 cm (4.4") in length, 4.5 cm (1.8") in height and 4.5 cm (1.8") in diameter.
Do NOT use E-Stim with a heart defect or pacemaker without prior medical consultation. Do NOT use E-stim during pregnancy. Do NOT use E-stim in conjunction with flammable objects/liquids