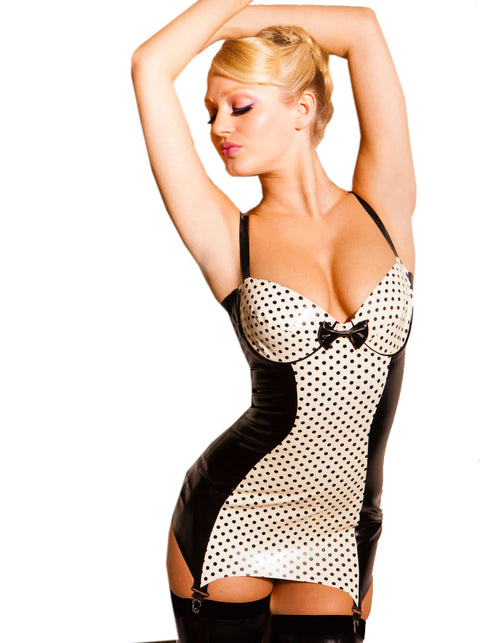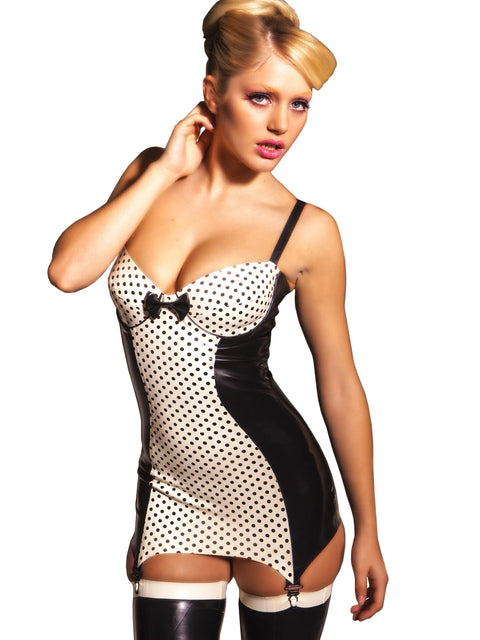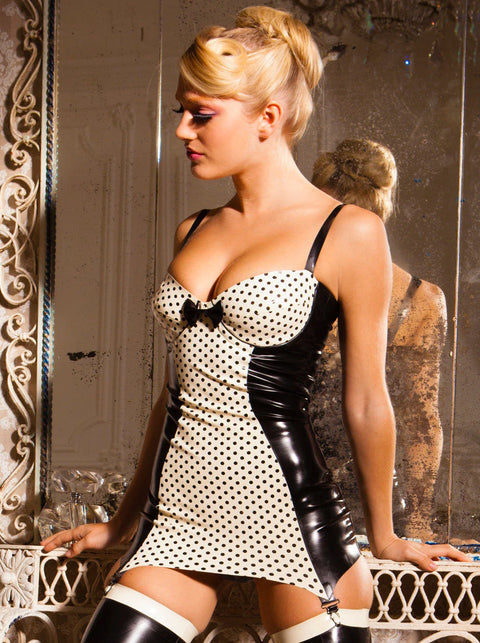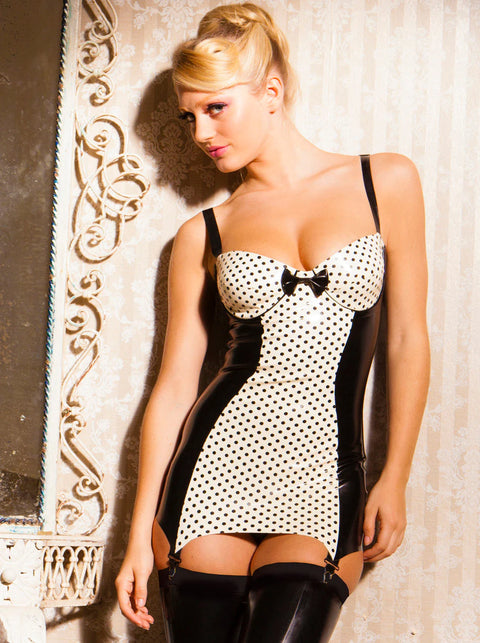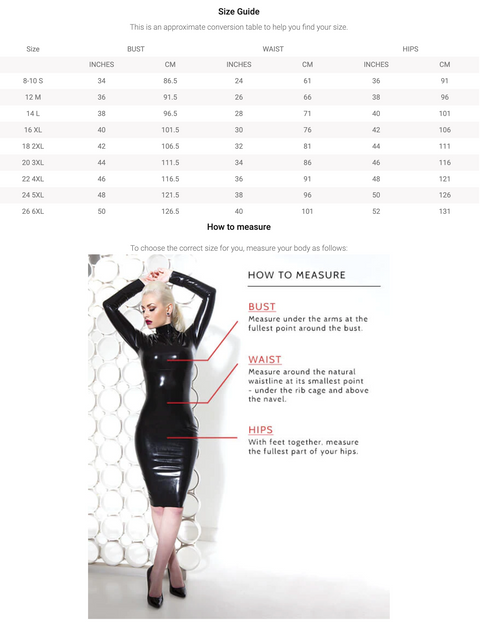 Honour Latex
Glamour Latex Corselette | Honour Latex
Set tongues wagging in this irresistible Glamour Latex Corselette with printed polka dot stomach panel and underwired bust cups.
Contour seams shape every curve and suspender clips are attached at hem. A delicate black bow sits at the cleavage and shoulder straps are adjustable for the perfect fit.
Stockings not included.
Please Note: All rubber items are supplied unpolished and dusted (with talc) to preserve the material to the highest standards and to allow customers to choose their finish. To polish any item (as in the image) Use silicone spray or liquid polish, available in our accessories section.