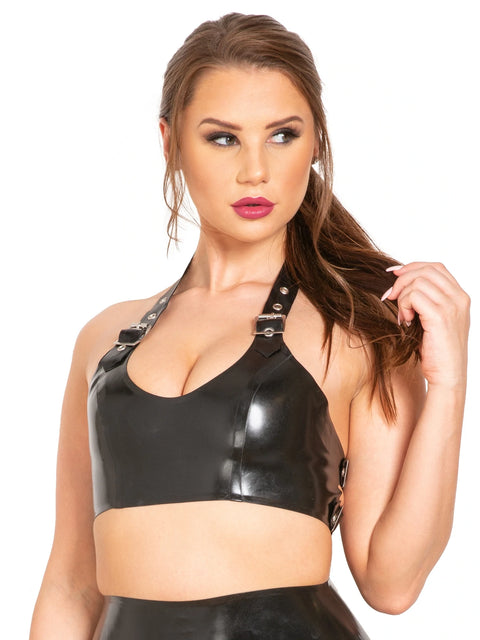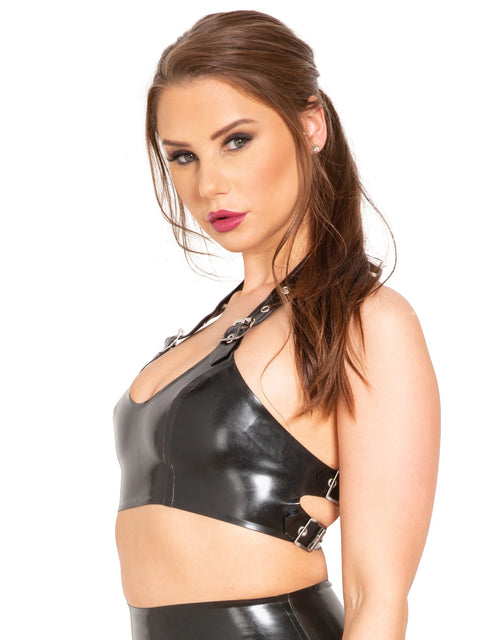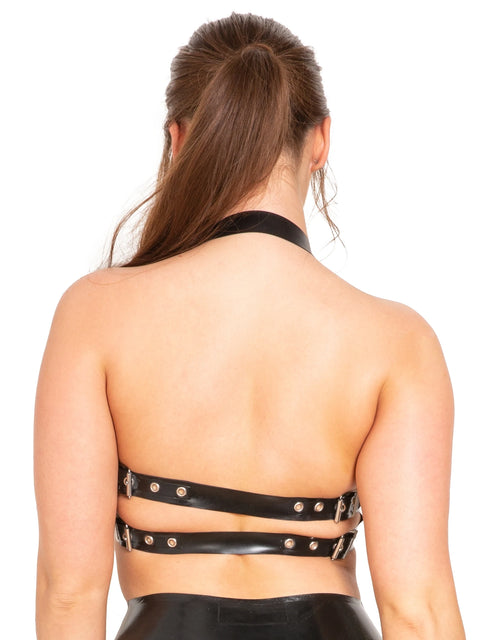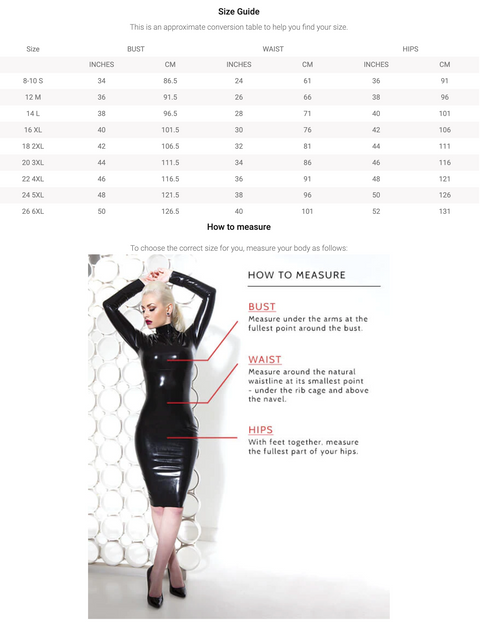 Honour Latex
Latex Buckle Halterneck Bralette | Honour Latex
This Latex Buckle Halterneck Bralet is stunning in its simplicity.
The buckles and straps look fantastic and become focal points. The bralet squeezes the breasts, creating a fabulous cleavage that you can be proud of. The double rear straps cross an otherwise bare back, and again buckles are used to secure them, creating a feature.
This is a top that makes a bold statement, it will get you noticed, and tongues will be wagging as you proudly walk on by.
Available in two sizes (S-M & L-XL). Made from 0.45mm Latex. Skirt not included.
Please Note
: All rubber items from Honour are supplied unpolished and dusted (with talc) to preserve the material. This allows us to keep to our highest standards and to enable customers to choose their preferred finish. Polishing any item (as in the image) is simple, just use silicone spray or liquid polish, available in our accessories section and buff to a shine.