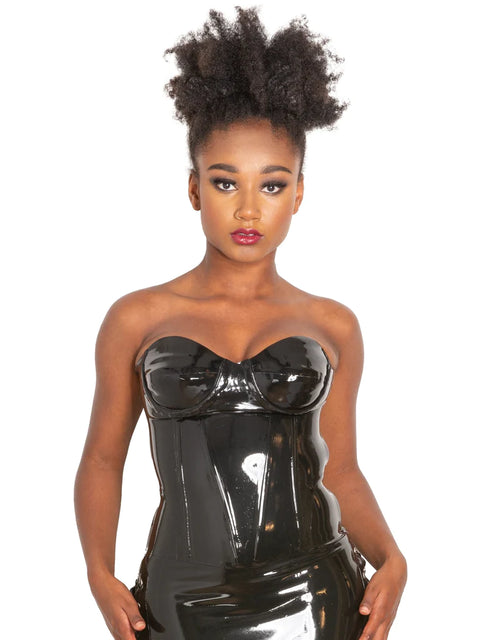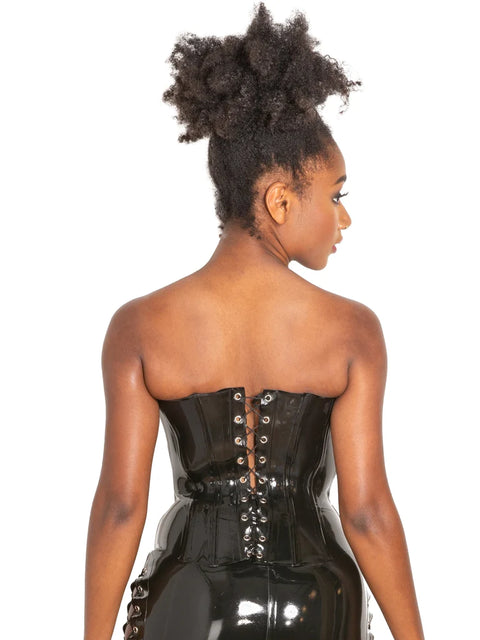 Honour Latex
Latex Sweetheart Sculpted Top
This Latex Sweetheart Sculpted Top just oozes sex appeal. The strapless design evokes a clean look and focuses the gaze on your breasts. The lace-up back allows you to fit it tightly, so it hugs your curves.
This latex top looks fantastic and will go with just about anything down below. Wear it with shorts or a mini-skirt for a look that tells everyone you are confident and looking to enjoy life.
Available in four sizes this sexy black latex top will inspire, and it will turn heads as you strut your stuff.
Made from 0.45mm Latex.