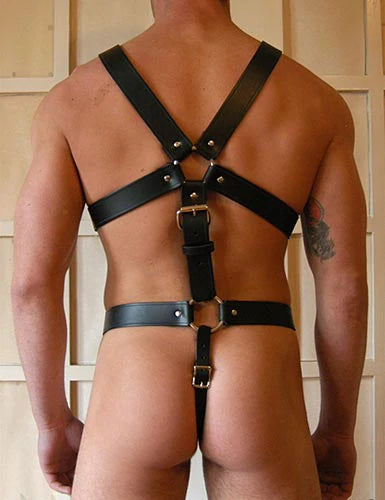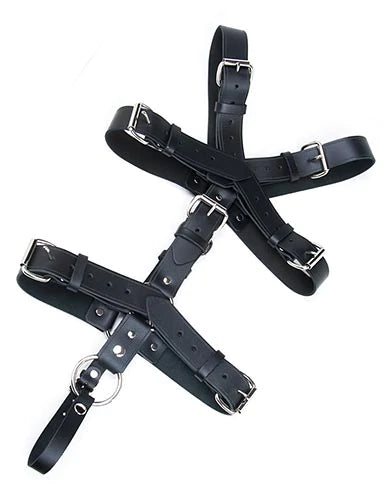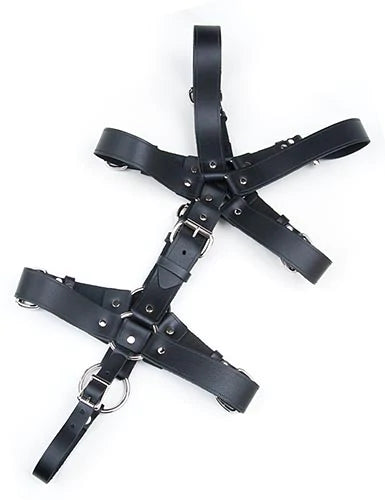 Vanilla Kink
Leather Torso Harness
This highly adjustable body harness features 8 buckles, 4 O-Rings, and a built-in cock ring. It wraps your torso in 1½" wide leather straps. The bold, masculine style gives you a fit that is snug, sensual, and exciting.
The cock ring that comes with this harness is a 2" ring, which allows plenty of room for a comfortable fit. The cock ring attaches with snaps, allowing it to be removed and replaced with another size or style according to your tastes.
Replacement rings are sold separately.
Product Details:
• Small/Medium
Chest: 34" to 37" adjusts to 37" - 40"
Waist: 30" to 32" adjusts to 32" - 35"
Hip: 35" to 37" adjusts to 37" - 40"

• Large/XLarge
Chest: 40" to 44" adjusts to 44" - 48"
Waist: 35" to 39" adjusts to 39" - 43"
Hip: 40" to 44" adjusts to 44" - 48