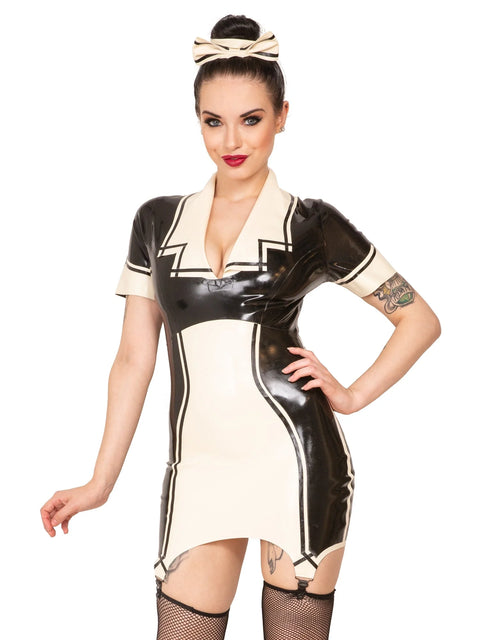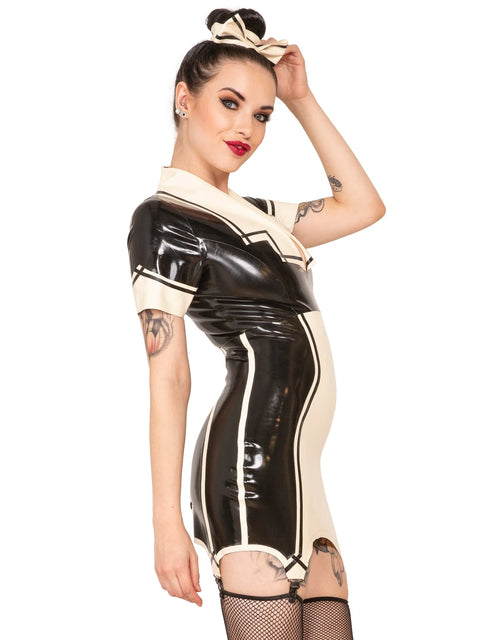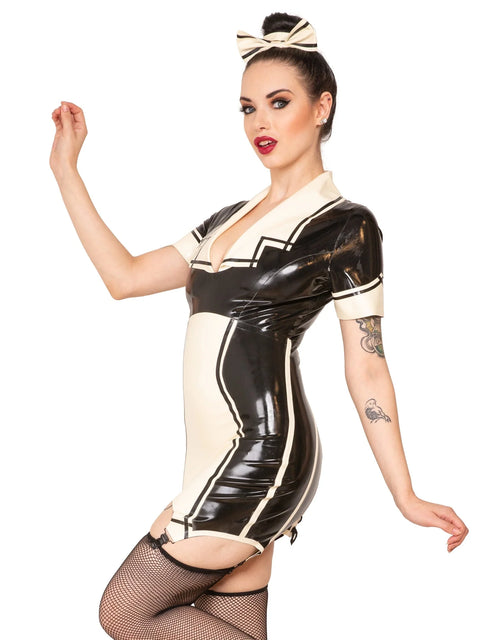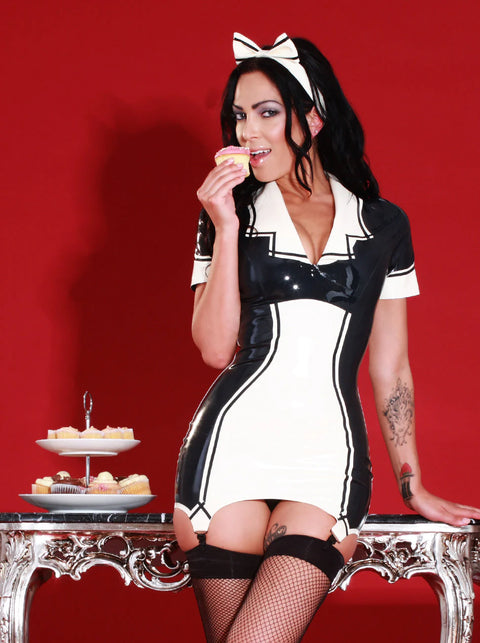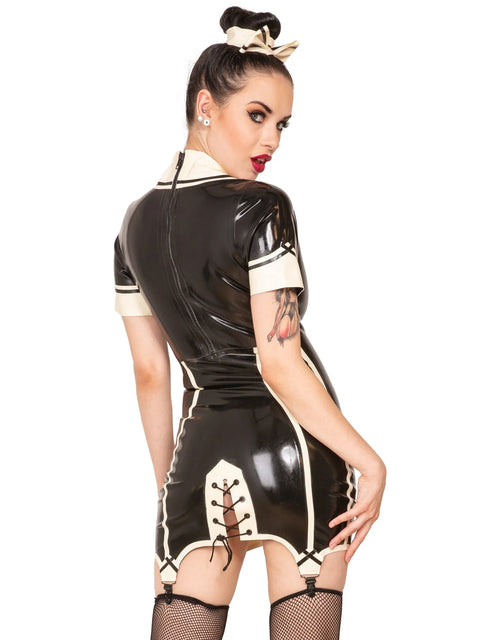 Honour Latex
Matilda Maid Dress & Hair Bow | Honour Latex
Afternoon tease sir?
You'll be ready for service in this devine black Latex Rubber Matilda Maid Dress & Hair Bow with built in collar, short sleeves and four suspender clips for stockings at hem. Shaped front pinny panel, trim, cuffs, cheeky back laced placket and collar are all in white rubber with narrow black trim. Zip is at the back for entry. Cute white rubber hair bow is also included. Stockings not included.
Please Note: All rubber items are supplied unpolished and dusted (with talc) to preserve the material to the highest standards and to allow customers to choose their finish. To polish any item (as in the image) Use silicone spray or liquid polish, available in our accessories section.