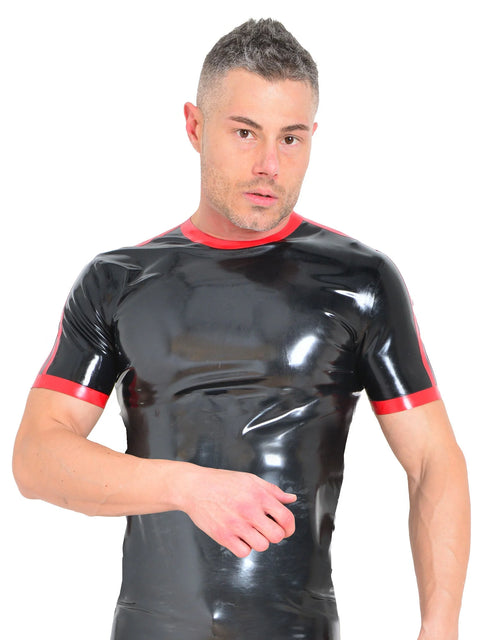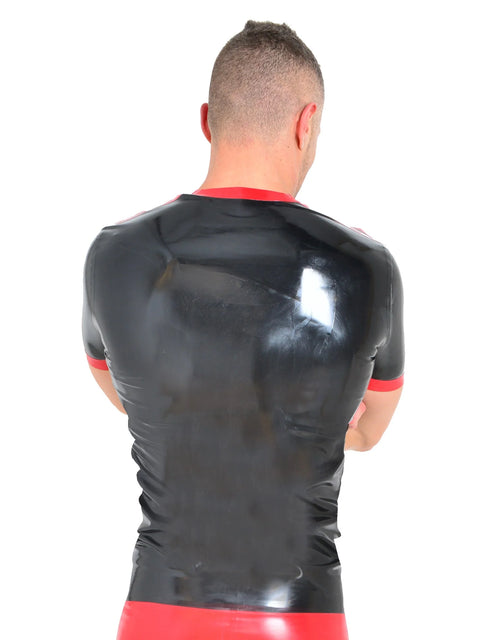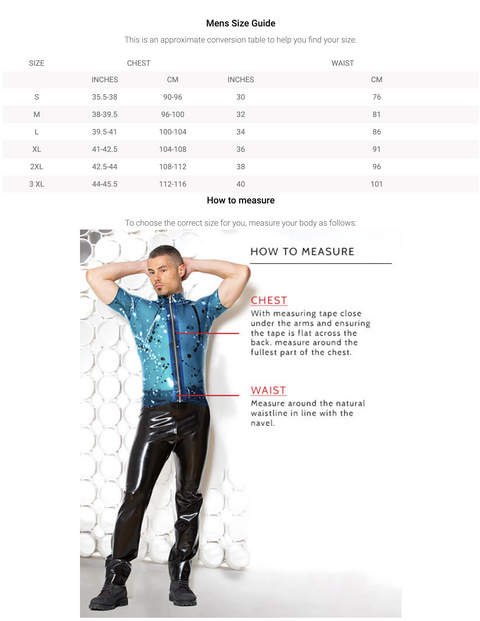 Honour Latex
Men's Red & Black Latex T-Shirt | Honour Latex
Be one of the boys in this sporty latex t-shirt with contrasting red accents on the sleeves, shoulders, and collar.
Pair with latex pants or shorts for the fetish club outfit you've always wanted.
Please Note: All rubber items are supplied unpolished and dusted (with talc) to preserve the material to the highest standards and to allow customers to choose their finish. To polish any item (as in the image) Use silicone spray or liquid polish, available in our accessories section.