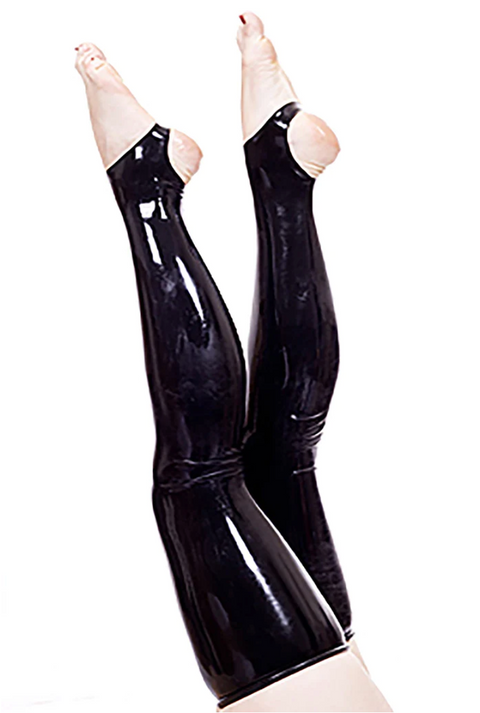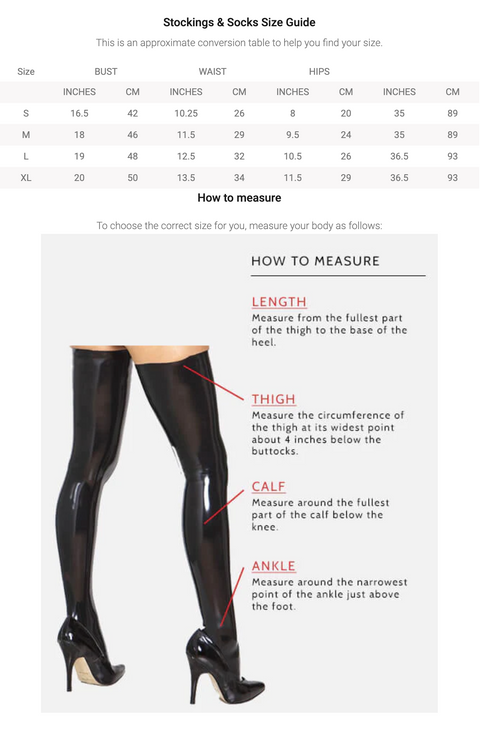 Honour Latex
Moulded Latex Open Foot Tights | Honour Latex
Slip out of your nylons and into these Moulded Latex Tights With Open Feet in Black for the smoothest, shiniest, most strokable legs in town.
Get high on heels and flash some thigh, because every one is a sucker for latex tights.
Please Note: All rubber items are supplied unpolished and dusted (with talc) to preserve the material to the highest standards and to allow customers to choose their finish. To polish any item (as in the image) Use silicone spray or liquid polish, available in our accessories section.