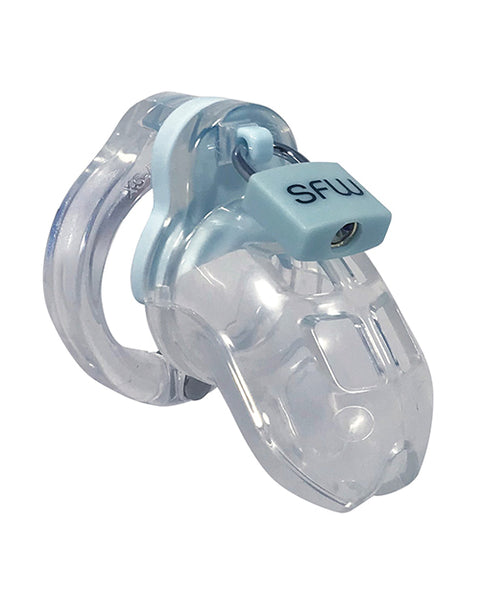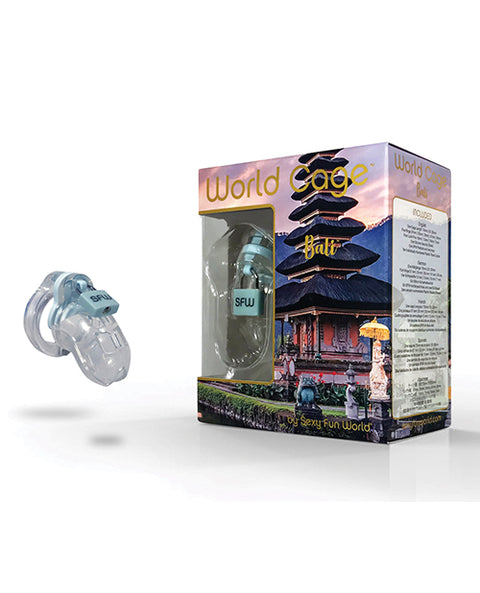 ElDorado
Bali Male Chastity Kit | World Cage
The best penis cage on the planet!
Tease Him All Night with the World Cage Bali. Safe For Work, Safe for Wear, Safe From Wandering. What makes the World Cage cock cages different? Simple - Fewer parts. Easy to put on, easy to use. Comfortable - designed for long term wear.
- Body Safe! The only popular Male Chastity Device made from ABS plastic - BPA free. Secure - Innovative Silicone Security Shield anti-pullout accessory included.
- Vented for better hygiene. Easier to use at urinals - virtually no splash back for most      men.
- Hinged rings for easier fitting.
- Larger Rings included - No need for expensive add-ons.
- Designed to fit - no lube needed for placement by most men.
- Lifetime Warranty.