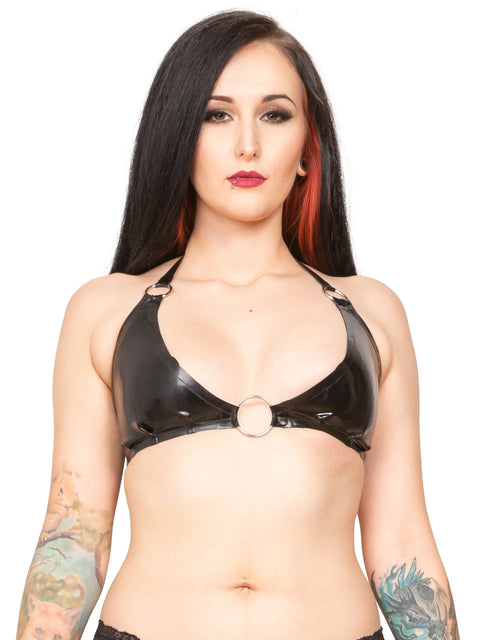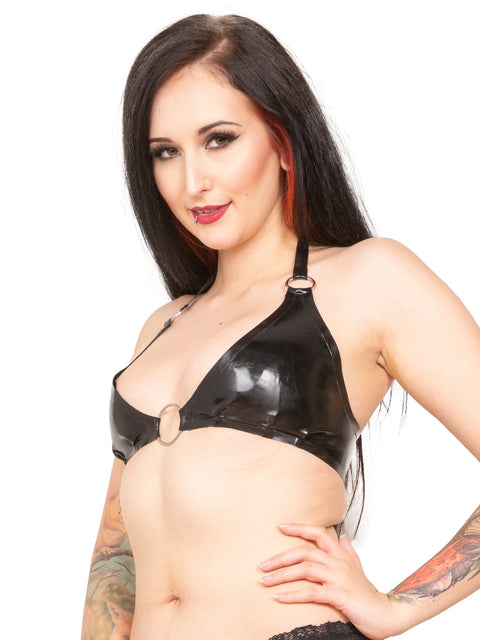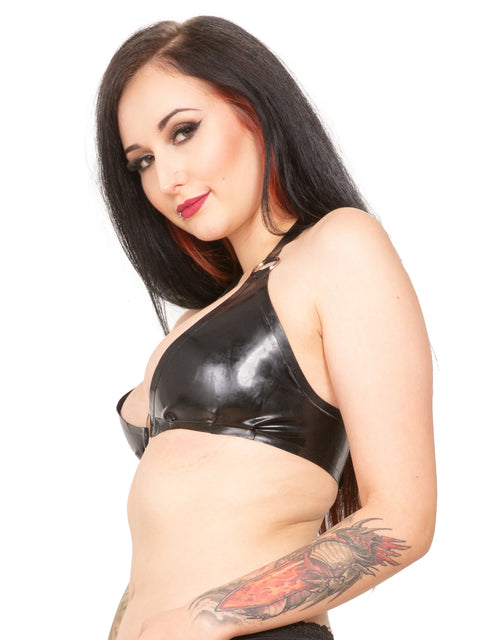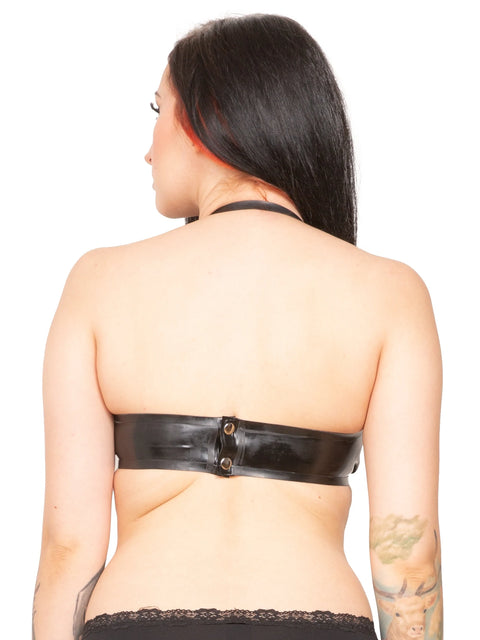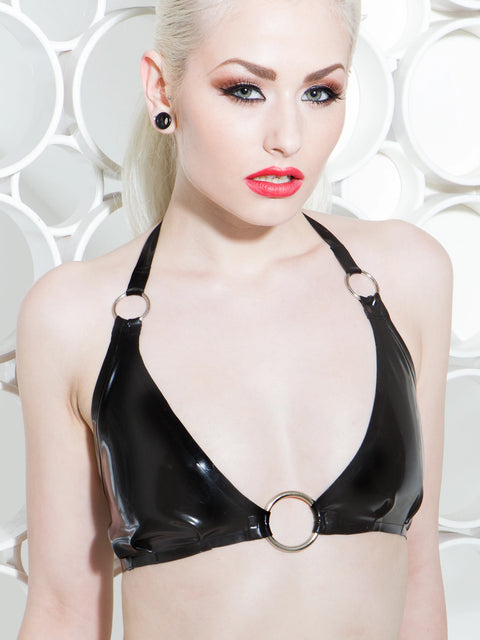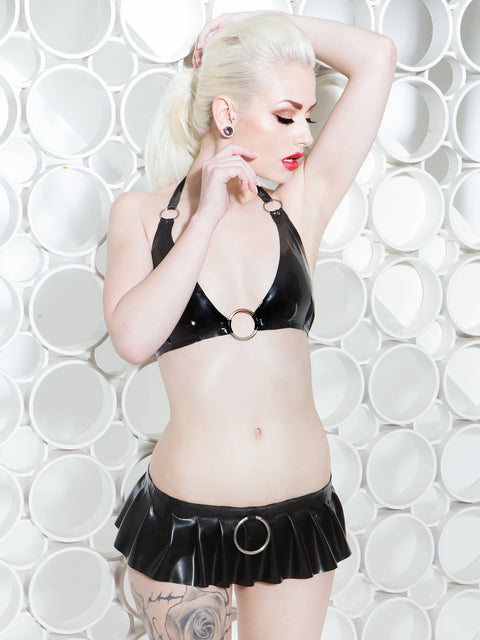 Honour Latex
Rapture O-Ring Bikini Latex Bra | Honour Latex
With triangle bikini style cups and a halterneck, this Rapture O Ring Bikini Latex Bra in Black with o ring details gives the power of pleasure to anyone who is wiling...
Note: Due to the delicate nature of latex the o-rings are for decorative purposes only.
Knickers and skirt not included.