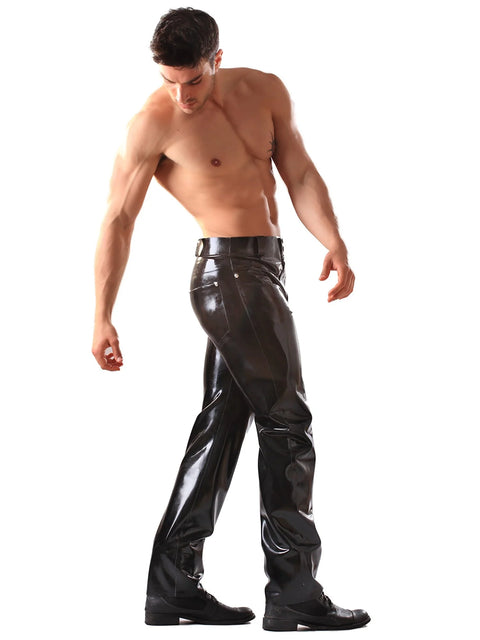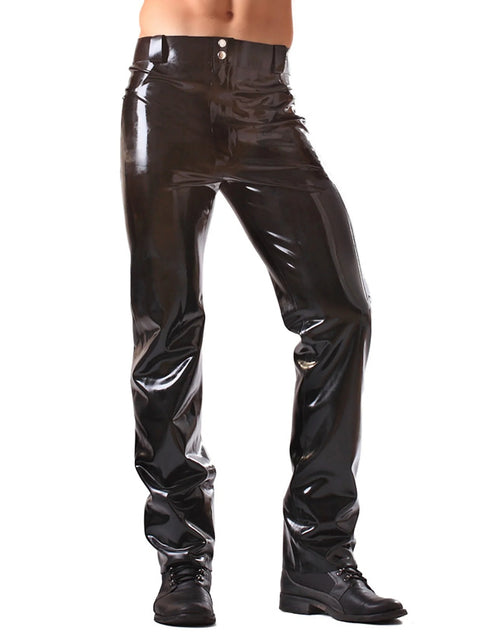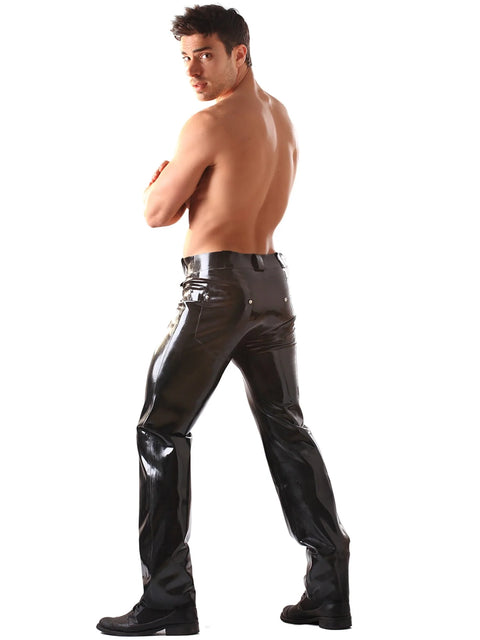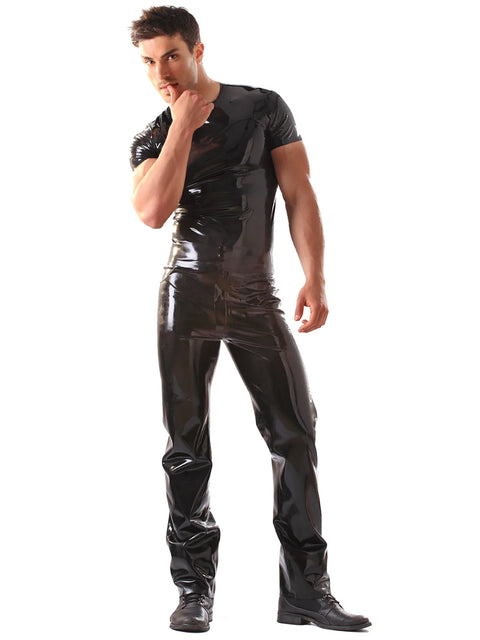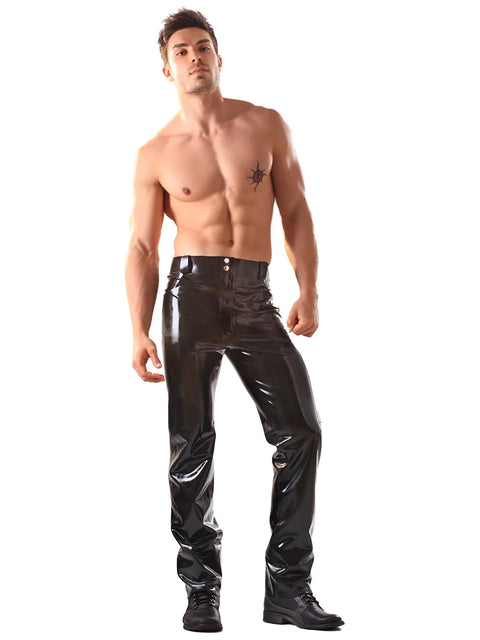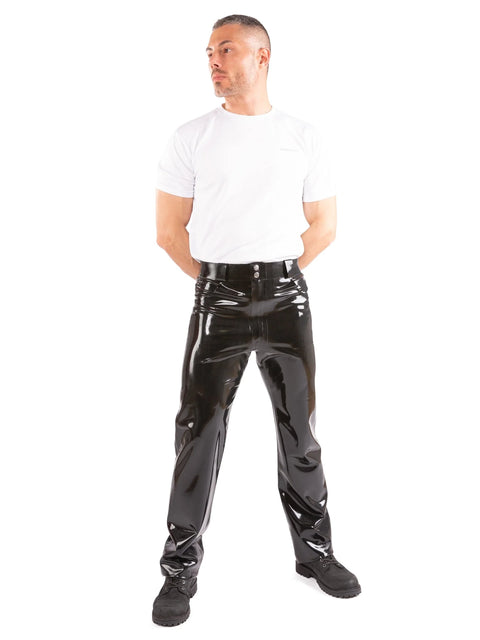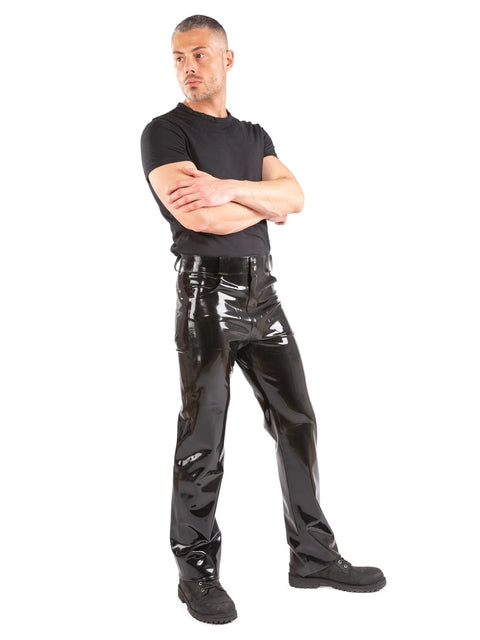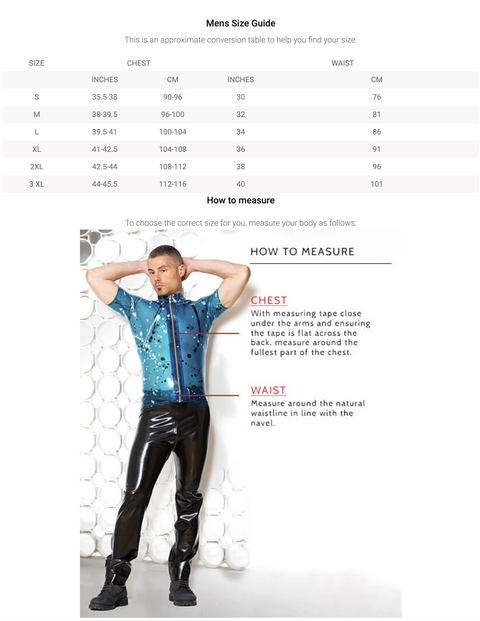 Honour Latex
Rubber Pants With Pockets | Honour Latex
Authentic rubber "jeans," with fly front zip, belt loops, inserted front pockets, and patch pockets at back.
These jeans have an in-seam of 33".
Shirt and shoes not included.
Please Note: All rubber items are supplied unpolished and dusted (with talc) to preserve the material to the highest standards and to allow customers to choose their finish. To polish any item (as in the image) Use silicone spray or liquid polish, available in our accessories section.