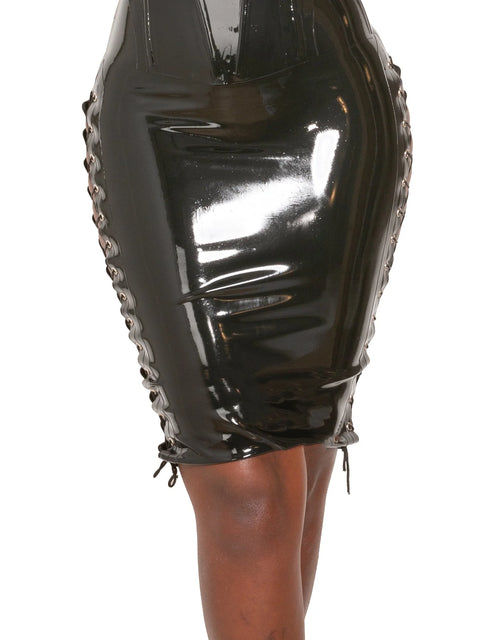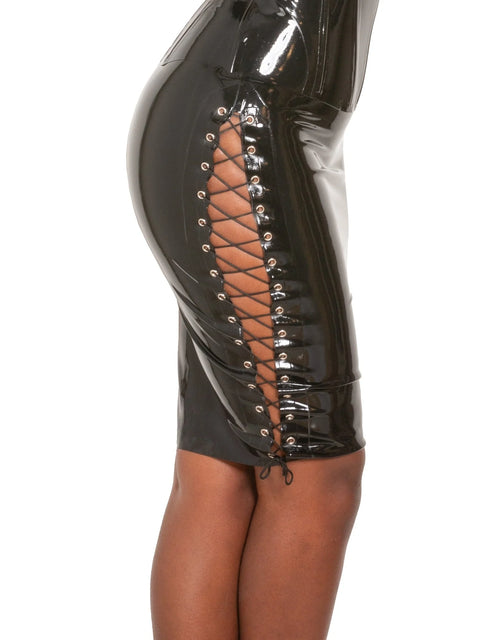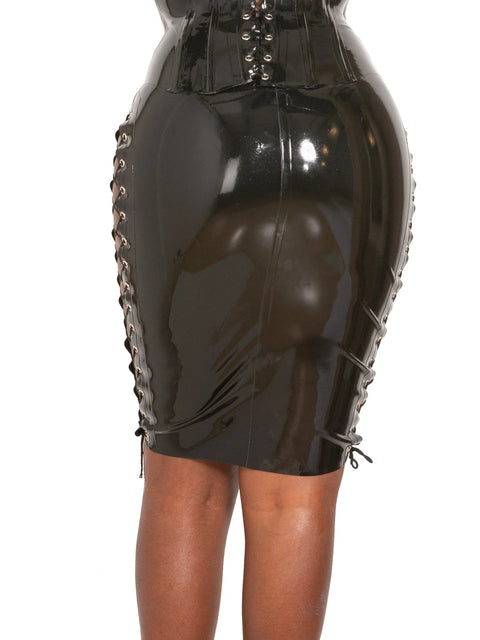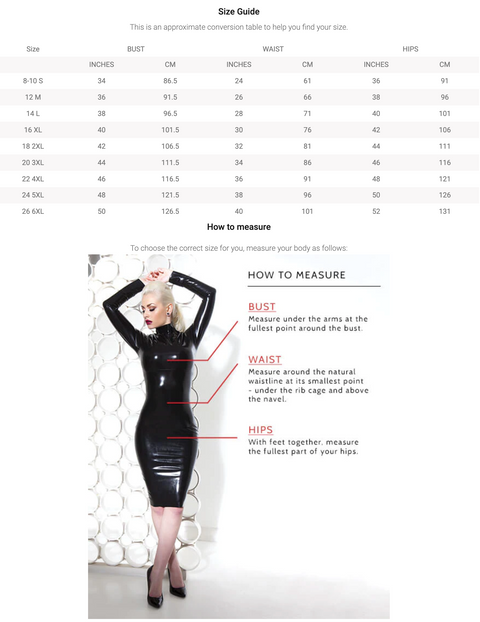 Honour Latex
Side Split Lace Up Latex Skirt | Honour Latex
This Latex Side Split Lace Up Skirt looks fabulous - the high side splits with their lacing allows you to show some thigh and tease anyone who sees you in it.

Available in four sizes; you can tighten or loosen the fit using the side laces. The high shine latex looks fantastic as it clings to your curves. This skirt will attract plenty of admiring glances...

Made from 0.45mm Latex. Top not included.

Please Note: All rubber items from Honour are supplied unpolished and dusted (with talc) to preserve the material. This allows us to keep to our highest standards and to enable customers to choose their preferred finish. Polishing any item (as in the image) is simple, just use silicone spray or liquid polish, available in our accessories section and buff to a shine.