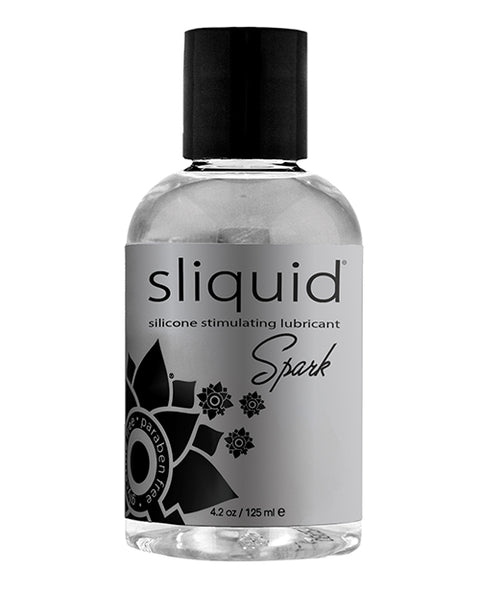 Eldorado
Spark Booty Buzz (4.2 oz) | Sliquid
Sliquid Spark is a pharmaceutical grade silicone personal lubricant. It is Sliquid's Premium formulation infused with menthol.
Super long-lasting and 100% waterproof, it is the perfect choice for those who need a lubricant to last. Made from an ultra concentrated blend of pharmaceutical grade silicones, Sliquid Naturals Spark will last for hours with only a few drops, and is easy to clean up with simple soap and water (except from some sheets & clothing!).
All Sliquid products are formulated by sensitive women, for sensible women.  Slight variations in color or consistency may occur due to the key natural ingredient plant cellulose used in this product.