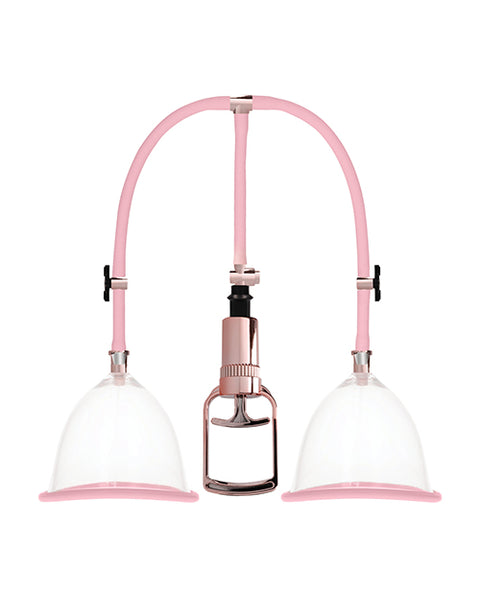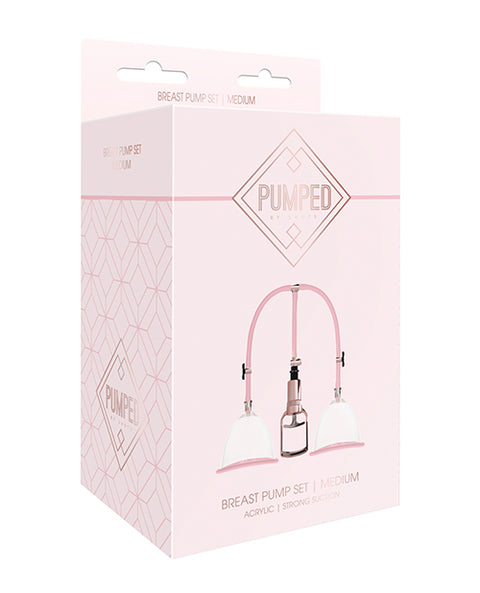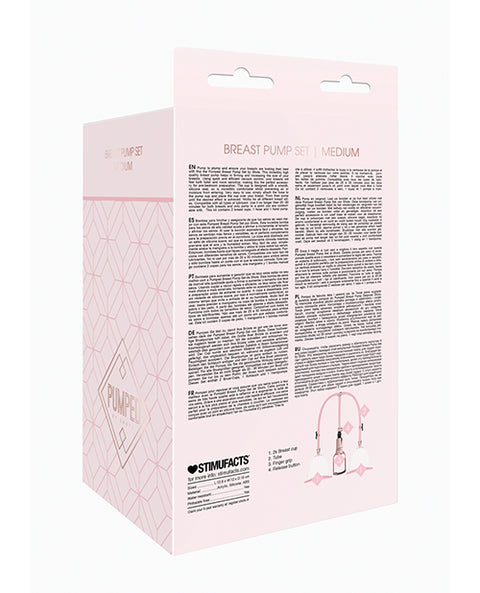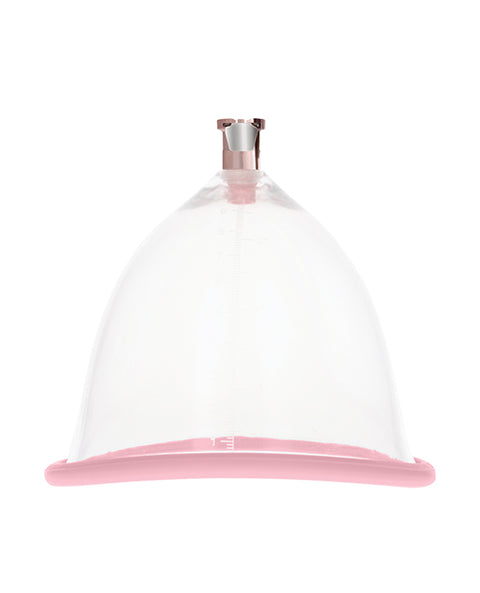 ElDorado
Breast Pump Set | Pumped
Pump to plump and ensure your breasts are looking their best with this the Pumped Breast Pump Set by Shots. This incredibly high quality breast pump helps in firming and increasing the size of your breasts. Using quick and efficient vacuum suction, your breasts will feel both fuller and more sensitive, making this the perfect accessory for pre-bedroom preparation.
The cup is designed with a smooth, silicone seal, so is incredibly comfortable whilst preventing air or moisture from entering. Very easy to use, simply attach the hose to the pump cup and place the cup over your breast. From then pump until the desired effect is achieved. Works for all different breast sizes. Compatible with all types of lubricant.
Use it no longer then 20 -30 minutes for both breasts and only pump to a point you are comfortable with. This kit contains 2 breast cups, 1 hose and 1 hand pump.